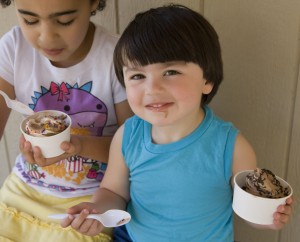 Littel Acre Farms Market adds to your summertime traditions with a perfect scoop of ice cream. Create memories and enjoy some of the best treats in town!
Ice cream is served daily from 11:00am – 8:00 pm
Stop by in the fall to enjoy apple and pumpkin fritters – the fritter wagon is a huge crowd pleaser!
Coming soon "Littel Acre Farms Bakery" – Fresh pies, breads, cobblers, cakes and many more seasonal favorites.